Cypress Point Apartments Neighborhood
Welcome to the San Fernando Valley, a Southern California region bursting with opportunities. Perfectly mixing big-city access and small-town atmosphere, it's an ideal place to live, work, and play. The Cypress Point Apartment community rests snugly in a quiet corner of Northridge, steps away from all kinds of experiences.
In anticipation of your arrival, we've put together a printable welcome brochure to help you navigate your new neighborhood. Inside, you'll find a collection of practical shopping suggestions, helpful phone numbers, dining options, and more. We've also listed some quick links below to give you a glance into the Northridge cultural scene. Art experiences, recreation, games, and family fun—it's all within your reach.
If you need a map or directions to the Cypress Point Apartment community, we've made that easy for you as well. Just click over to the Map & Directions tab, enter your starting address, and you're set to go.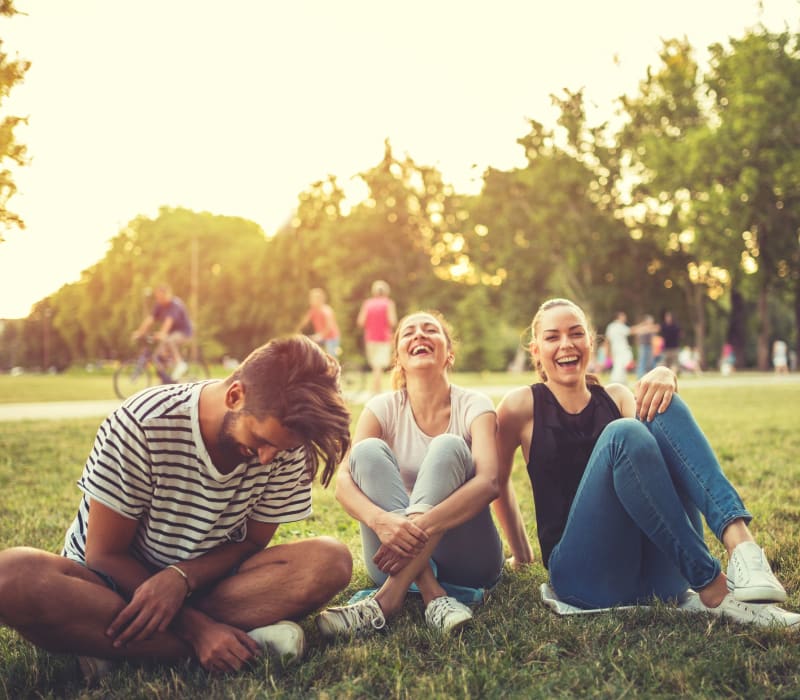 Your New Neighborhood
So, you've got a fresh new apartment home, and you're all moved in. What's next? Exploring the neighborhood! Whatever you're in to and whatever you'd like to try, chances are good you'll find it here.  It's also perfect for those who love shopping, dining, artistic and cultural experiences, and outdoor recreation. The Northridge Fashion Center Mall offers up-to-date movie theaters, a wide variety of stores and shops, and multiple delicious restaurants. Nearby, you can also enjoy the indoor gym, indoor and outdoor basketball courts, tennis courts, heated seasonal swimming pool and soccer field at the Northridge Recreation Center. Join a community sports league or game team, or just meet a few friends for the afternoon. For a "downtown Main Street" experience, take some time to explore the Ventura Blvd district. Window shopping, sidewalk cafés, and unique boutiques create a special type of ambience there. Art shows, concerts in the park, and theater and dance performances are also easy to find in the Valley. Evenings, weekends, or whenever you're free—if you're in the mood for something, it's probably waiting for you somewhere nearby. No matter what your taste or budget may be, your new favorite spots are just waiting to be discovered!
Beyond the Neighborhood
While there's much to see and do within just minutes of your own front door, sometimes you need to travel beyond the neighborhood. If your daily commute takes you into Los Angeles, the 101 (Ventura Freeway) and 118 (Ronald Reagan Freeway) are both easily accessible from the Cypress Point Apartment community. Three more freeways also intersect in the San Fernando Valley, and bus and train lines can help you get around too.